Call (480) 788-0075 for current pricing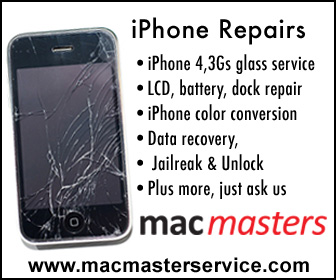 Is your iPhone broken or malfunctioning?
Do you have a cracked screen?

Can't afford to be without your phone for a few hours much less a day?

Don't Stress!

If you need your iPhone repaired, then you have come to the right place. We can repair any part of your iPhone - within the same day - sometimes in under 30 minutes!
We will fix your iPhone properly for the lowest possible price.

Don't fret about trying to repair any part of your iPhone yourself – come to the experts of Mac Masters – where affordable pricing is synonymous with unparalleled quality! We know because we answer to a Higher Power!
Call Mac Masters now for a
FREE Phoenix iPhone repair quote:
(480) 788-0075
Phoenix/ Scottsdale iPhone Repair Service in under an hour for iPhone 7, 6/6s, 5/5s 5c, 4s, 4 or 3Gs Repair – Mac Masters stocks all parts and can usually repair your phone the same day.
Dont Entrust Your Valuable iPhone to just anyone!!!
If you are like most iphone owners you can't afford to be without your iphone for even a few hours much less a day or several weeks. You need your phone now!

So don't entrust your iphone repair to some kid who works out of his car or garage. Would you bring your iPhone to a pimply teenager at a mall kiosk while he works on your precious $700 (out of contract price) iPhone standing up in a busy mall, in poor light & workbench conditions? I don't think so!! – When was the last time you purchased something really expensive from a mall Kiosk?

Why should you use a mail order company and unnecessarily wait 2 – 4 weeks for delivery????

Call Mac Masters today and have a certified iPhone tech explain the whole repair process to you plain and simple. We stand behind our work with a 60 day guarantee. We have years of experience and simply "know what we're doing". You will never leave our shop dissatisfied with the service we perform on your iPhone.